MOST VIEWED
---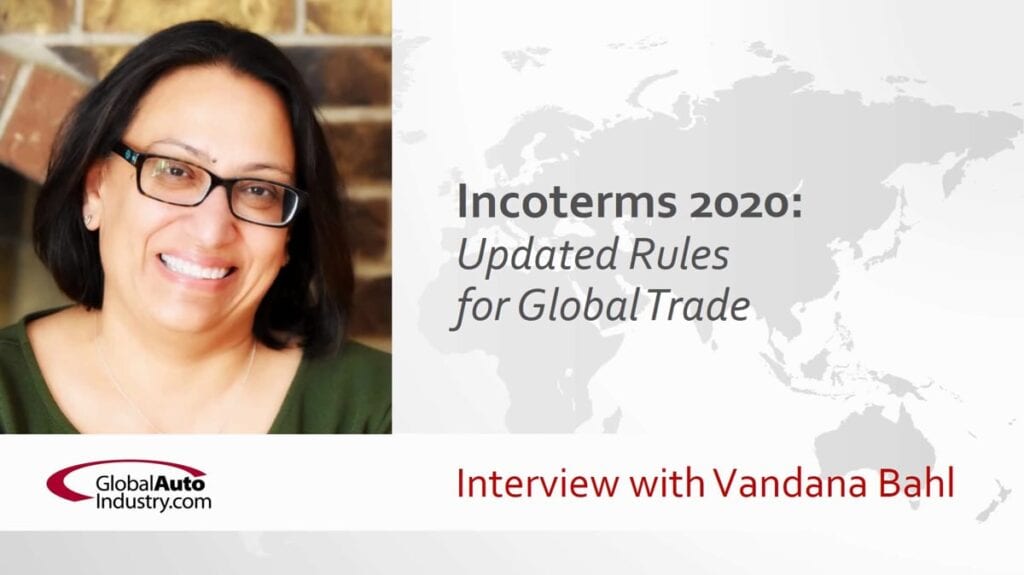 "Incoterms 2020: Updated Rules for Global Trade" features Vandana Bahl. Ms. Bahl, is the Executive VP of Global Trade with SCS (Supply Chain Solutions), and is an international logistics and supply chain expert. Listen here.
---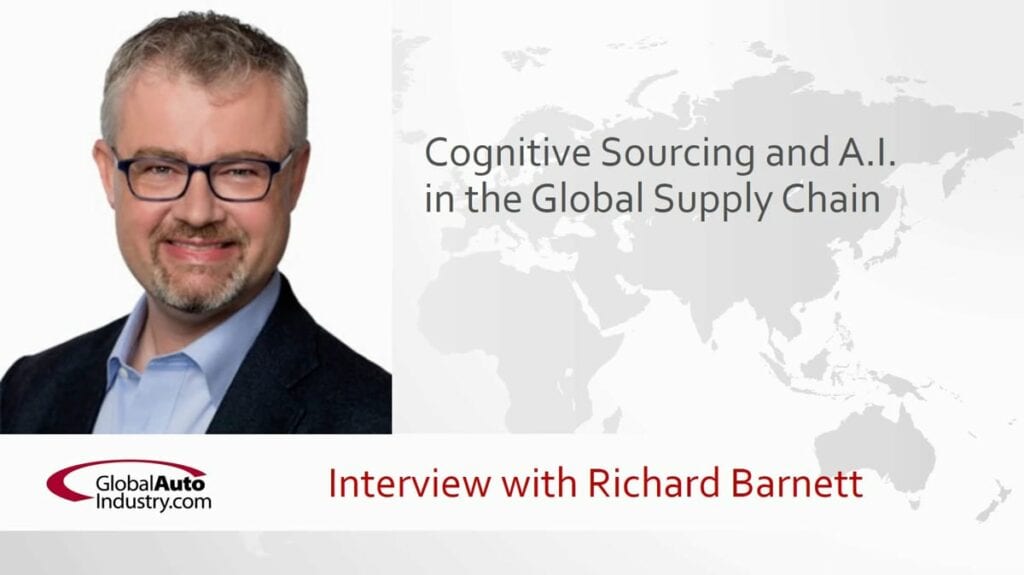 "Cognitive Sourcing and AI in the Global Supply Chain" features Richard Barnett, Sr. VP Marketing at LevaData, and overall global supply chain expert. Listen here.
---
"Ecommerce in Latin America: A New Business Channel in the Independent Aftermarket" features Fernando Murguia. Mr. Murguia, Managing Director Mexico / Regional Sales Director Central America and Latin American automotive aftermarket expert. Listen here.
---
MORE GREAT INTERVIEWS!
Below are Audio Interviews with International Thought Leaders on various supply chain and trade related topics. Enjoy!
Free Reports & Downloads
For free reports and related downloads, please visit bottom of this page.
AMERICAS
eCommerce in Latin America: A New Business Channel in the Independent Aftermarket
Automotive Production in Mexico: Update
The Brazil Automotive Industry: Prospects for 2019-2020
Labor and Employment Issues are Causing Major Disruption in Mexico's Automotive Supply Chains
How Trump Trade Actions are Disrupting the US Auto Industry
New Data: Impacts of USMCA on the Global Auto Supply Chain
Automotive Growth in Mexico: What to Expect from the US-Mexico Trade Agreement
Financing your Mexico Equipment and Operations
How Minority Purchasing can Benefit your Entry in the U.S. Automotive Industry
ASIA
Important Tips for Protecting Your IP from China
US-China Trade War: What is Going On, and What You Should Do About It
Setting Up Manufacturing and Related Operations in Vietnam
Importance of Business Intelligence on Decision-Makers When Doing Business in China
Current Developments of the China Sourcing Function
INTERNATIONAL / GLOBAL
Incoterms 2020: Updated Rules for Global Trade
How to Deal with Cross-Border Employee IP Theft: An Automotive Case Study
Industry 4.0 Update: Globally and Michigan
Tariff Shift: Trade War Sourcing Tactics for Automotive Companies
Cognitive Sourcing and AI in the Global Supply Chain
5 Systemic Disconnects Accelerating Global OEM-Supplier Costs
International Business Travel: Keys to Staying Safe and Compliant
The Impact of eCommerce on the Global Automotive Industry
The State of Global Trade in the Automotive Industry
Three Hidden Disruptors in the International Automotive Industry
Digitalization of the Global Auto Industry and its Supply Chain
How Automotive Suppliers Can Take Advantage of Trade Credit Insurance
Leveraging Global Supply Chains for Maximizing Shareholder Value
Building Global Trade Compliance Across Your Supply Chain
Supply Chain Finance: The Engine to Optimize your Working Capital with a Global Impact
The path of building a research stream to help OEMs better innovate through managing a global supply network
Current and Emerging Strategies in Global Automotive Purchasing & Supply Chain Management
Demand Driven and the Global Supply Chain
Free Reports and Other Downloads
Auto-Mobility Warehouse of the Future
Auto-Mobility E-Commerce: Setting the pace of Change
Auto-Mobility Battery Logistics
Potential Impact of USMCA: Perspectives from the Automotive Industry
Cognitive Sourcing: The CFO Perspective
How Innovation is Transforming the Procurement Organizational Blueprint
Cognitive Sourcing is a Leap Forward in Managing Threats and Opportunities
Questions? Contact us here