GlobalAutoIndustry.com partners with leading media and related organizations from around the world who syndicate and promote our popular weekly Audio Interviews.
Global Network:
ONE MILLION automotive industry professionals worldwide
Our global network for the Audio Interviews now reaches over 1,000,000 automotive industry professionals. It is the largest international automotive industry network in the world.
Media Partners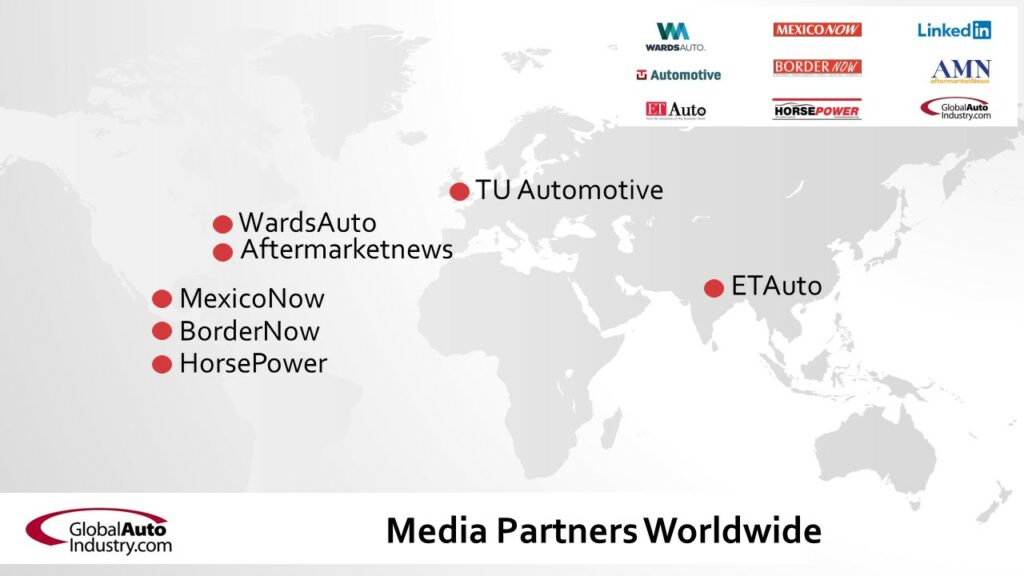 Media Partners
US: AftermarketNews / AMN Global
Visit the AftermarketNews website here.
US: WardsAuto
Visit the WardsAuto website here.
INDIA: ETAuto / Economic Times of India – Automotive
Visit the ETAuto website here.
UK: TU Automotive
Visit the TU Automotive website here.
MEXICO: MEXICONOW
Visit the MEXICONOW website here.
MEXICO: BORDERNOW
Visit the BORDERNOW website here.
MEXICO: HORSEPOWER
Visit the HORSEPOWER website here.
Questions? Contact us here
If you would like to discuss a possible collaboration, please contact us via form below.
No Fields Found.