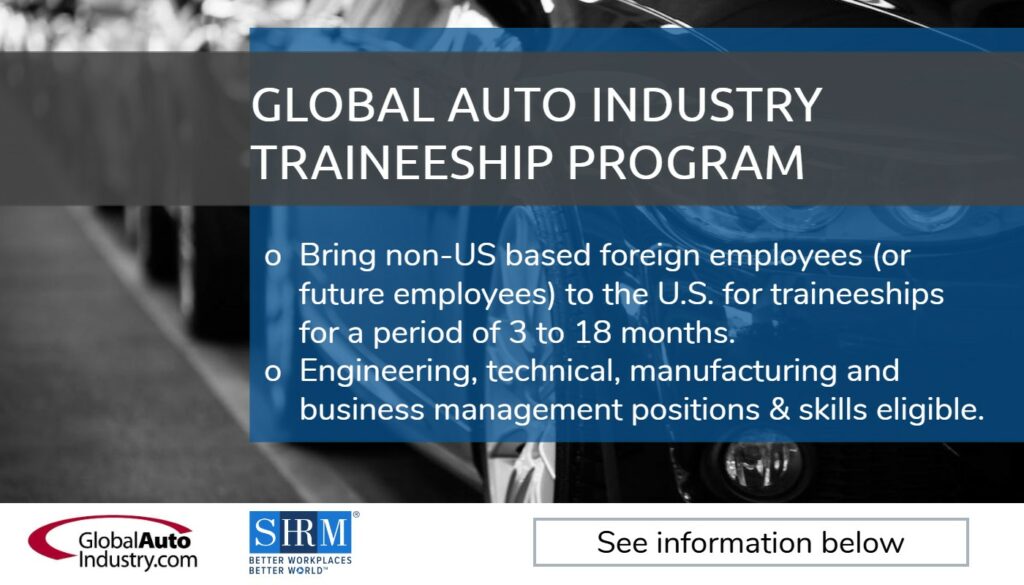 Download Brochure Here
To download the Global Automotive Industry Traineeship Program Brochure, please download here.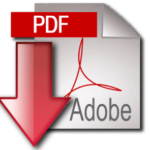 RECORDED WEBINAR
To learn more or to watch the Recorded Webinar (held on August 24) "Global Auto Industry Traineeship Program", visit here.
GlobalAutoIndustry.com Teams up with SHRM
GlobalAutoIndustry.com has teamed up with SHRM (the Society for Human Resource Management) to offer this opportunity as part of the Exchange Visitor Program – often known as J-1 Visa Program. The Exchange Visitor Program is a government initiative aimed at bringing professionals and foreign students to the United States for cultural and professional exchange and training.
Please note, J-1 visa is different from work visas, such as H-1B, H-3, or L-1, and is being administered by the U.S. Department of State rather than USCIS and U.S. Department of Labor.
About this Program
The Global Automotive Industry Traineeship Program helps you bring promising technical and/or business talent – non-U.S. based – to the U.S. for a 3-week to 18-month traineeship on J-1 visa. With the automotive industry's market demand for engineering talent, this program can bring in your engineers, technical, engineering management or business management to help meet this demand. By bringing international talent to the U.S., suppliers can address the complexities of increasingly global engineering and business management projects. In the past, more than 100 automotive supplier companies have expressed interest in the program.
Which Candidates are Eligible?
Candidates for automotive suppliers and OEMs are (1) existing employees in foreign countries, and/or (2) to be recruited by SHRM local-country partners or by Client themselves.
Which Skillsets are Eligible?
Employees and/or Candidates in technical, engineering, engineering management, as well as business management areas.
Which Automotive Industry Companies can Benefit from this Program?
Automotive industry manufacturing suppliers, both OE and Aftermarket, OEMs themselves, as well as other related automotive industry service suppliers.
How Automotive Industry Companies can Benefit from this Program?
J-1 visa Trainee program is an on-the-job training where a participant can be part of the host's normal business operation as long as s/he receives guided and supervised training that will benefit his/her future career.
Global Insurance: Business Travel and Medical Insurance

Questions? Contact us here