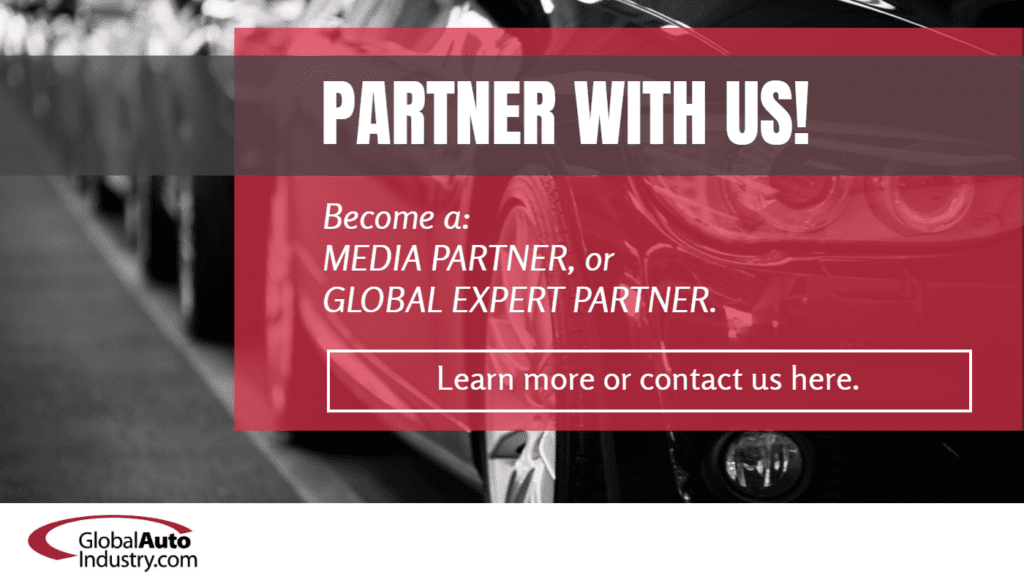 2 Types of Partners
1. Global Expert Partnership
GlobalAutoIndustry.com is a respected global source for knowledge, relationship s and finding innovative answers to automotive industry problems. We look for unique -for special, disruptors, and for leaders in products and services. We can promote your message and reach the right people.
We assist in future sales and growth in this excellent sector – automotive. We can spread your company's messages to the marketplace be it global or on a specific continent. Our reach is significant and powerful.
Through our Global Expert Partnerships, we (a) help create or increase brand and service awareness of your company/product/service, and (b) provide sales support for your company to our global audience of over ONE MILLION automotive industry professionals worldwide, including over 35,000 automotive suppliers, OEMs and related manufacturing companies.
Please fill out the below to learn more on working together.
2. Media Partners
GlobalAutoIndustry.com is looking to expand our messaging into new global markets as automotive suppliers and OEM companies are ever expanding in global purchasing.
If you are a media company, publisher or industry trade association, we are interested in speaking with you. We currently have great Media Partners in the U.S. (2), India, Mexico, and the U.K.
If you focus on audiences outside these countries or regions, or have a specific focus addressing challenges of the global automotive industry, please contact us for an introductory discussion.
Please fill out the below to learn more on working together.
Questions? Contact us here