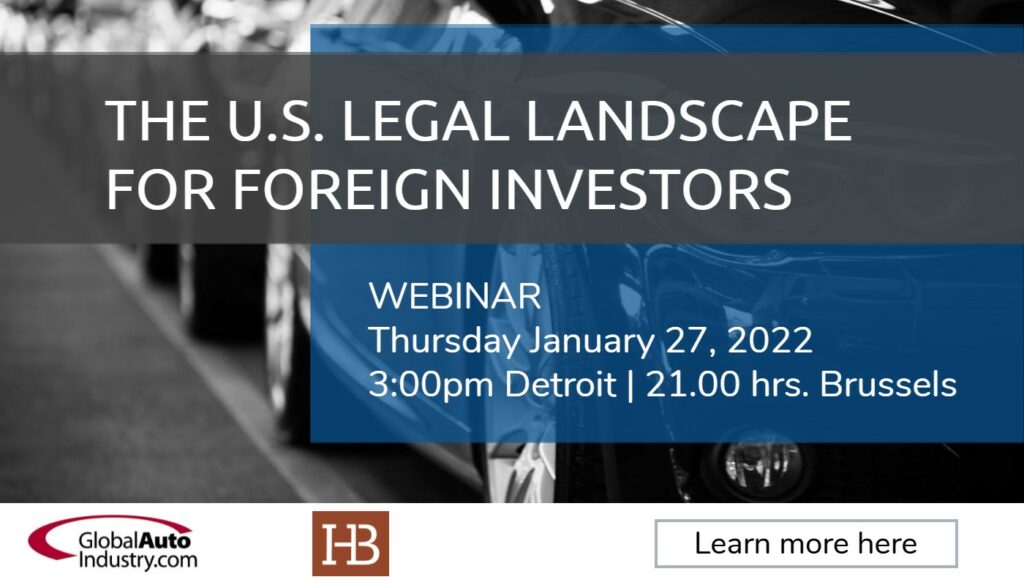 About this webinar
FREE WEBINAR
THURSDAY JANUARY 27, 2022
3:00pm Detroit time | 21.00 hrs. Brussels time | 4:00am Hong Kong time


No other country in the world attracts more foreign direct investment (FDI) than the United States. Over the last two decades, FDI in the United States has nearly quadrupled, from $1.2 trillion in 2000 to $4.6 trillion in 2020. This undisputed leadership is fueled by belief in the power of the American economy and trust in its institutional stability. Post-pandemic United States represents a tremendous opportunity for corporate and individual investors to grow their American footprint.
Join Harris Bricken foreign direct investment attorneys Jonathan Bench, Akshat Divatia, and Steve Chianglin for this FREE webinar on Thursday, January 27th at 3pm EST/12pm PST as they explain the legal framework and discuss key issues that companies and individuals must consider in developing their American presence.
This webinar will cover the following topics:
Legal structure for selling products or services in the U.S.
Choosing between different entity structures
Protecting the investment
Overview of the U.S. Immigration System
Choice of visas for foreign companies
Visa options for individual investors


About Harris Bricken
Harris Bricken is an international law firm with lawyers in Seattle, Portland, Los Angeles, New York City, Phoenix, Salt Lake City, Mexico City, Barcelona, and Beijing. With over a decade in business, we know how important it is to understand our clients' businesses and goals. We rely on our strong client relationships, our experience and our professional network to help us get the job done.
Questions? Contact us here