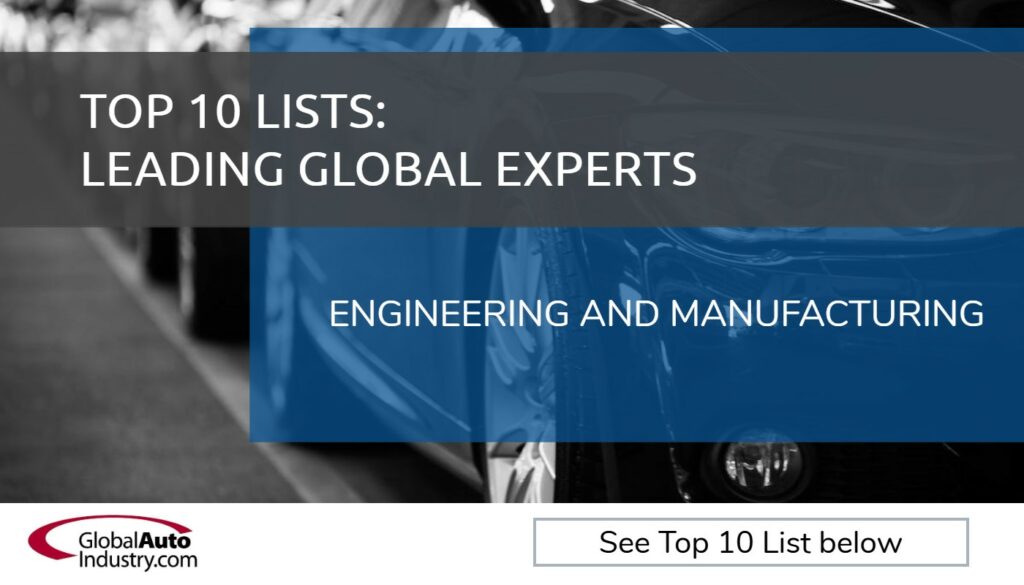 Top 10 – Engineering and Manufacturing
Below are our Top 10 engineering and manufacturing services from around the world.


EWA is a leading provider of operational, commercial, and risk management solutions and seamless implementation to western companies competing in the ever-changing China, Asia, Mexico and Central Eastern Europe markets. Includes "Finding Suppliers in Mexico" service.
For more information, please visit here.

AVL
EWA – "Driving Company Growth in China, Asia, Mexico & Central Eastern Europe"
Flex
JABIL
Mahle Powertrain
Ricardo
Coming soon
Coming soon
Coming soon
Apply to have your company included in Top 10 Lists!
To see if you qualify for inclusion in the Top 10 Lists, download the detailed Brochure here.
Questions? Contact us here