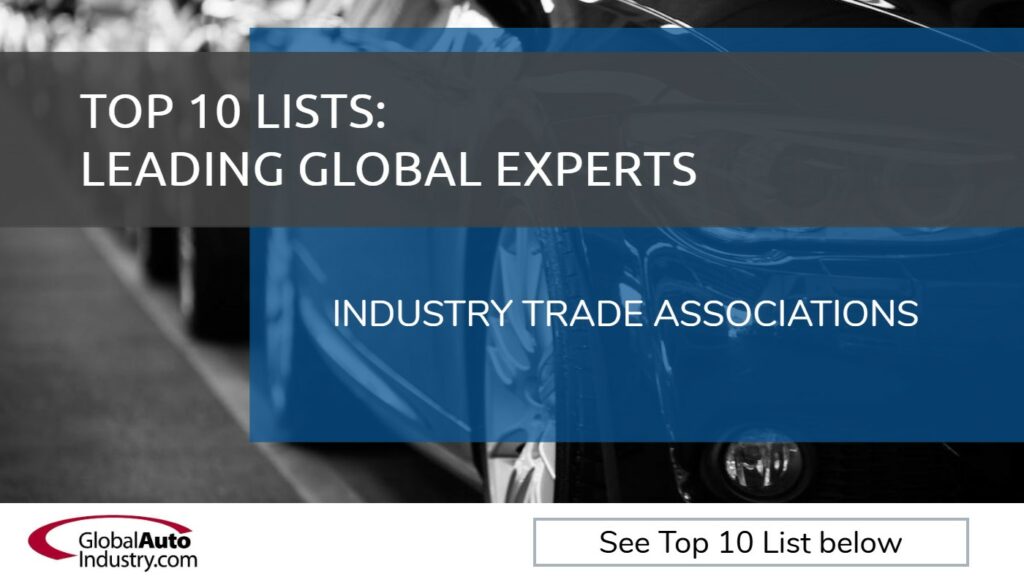 Top 10 – Industry Trade Associations
Below are our Top 10 automotive and manufacturing trade associations from around the world.
Europe: ACEA – European Automobile Manufacturers' Association
Europe: CLEPA – European Association of Automotive Suppliers
Germany: VDA – Verband der Automobilindustrie
India: ACMA – Automotive Component Manufacturers Association of India
Japan: JAMA – Japan Automobile Manufacturers Association
Mexico: INA – Industría Nacional de Autopartes A.C.
US: ACA – Auto Care Association
US: AIAG – Automotive Industry Action Group
US: SME – Society of Manufacturing Engineers
Coming soon
Apply to have your company included in Top 10 Lists!
To see if you qualify for inclusion in the Top 10 Lists, download the detailed Brochure here.
Questions? Contact us here