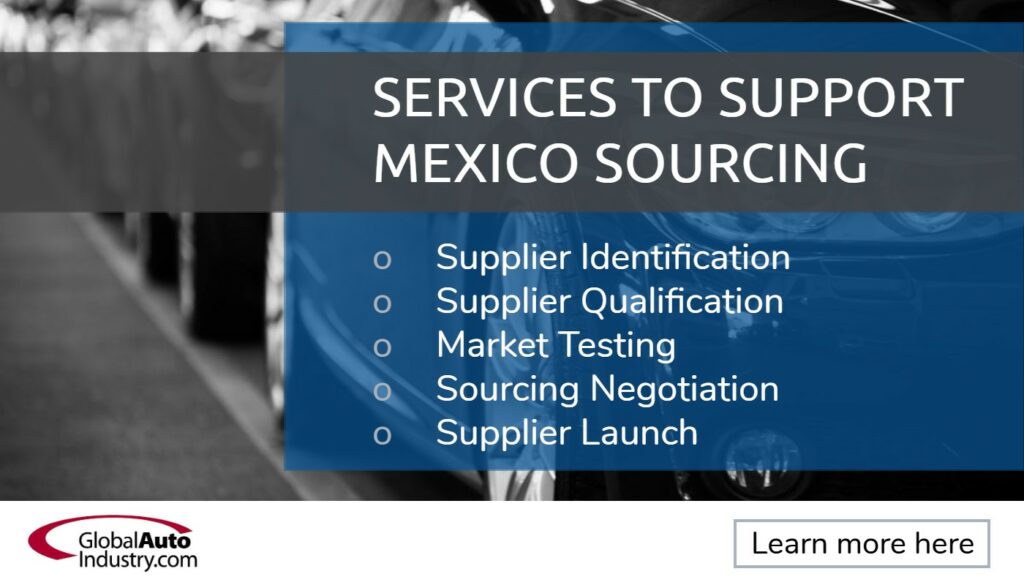 RECORDED WEBINAR: "Sourcing to Mexico".
During this webinar, we share a 5-step process for sourcing to Mexico, along with lessons learned from recent Mexico sourcing projects:
For more information or to watch recorded webinar, visit here.
Services to Support Mexico Sourcing
After decades of rapidly increasing the amount of sourcing in Asia, U.S. manufacturers are accelerating efforts to reduce costs and shorten their supply chains by "nearshoring" to Mexico. APD supports customer efforts with our team of experienced purchasing professionals with the right combination of skills, including:
Mexican business culture knowledge and Spanish fluency
Relevant industry experience including automotive and appliances
Commodity knowledge and cost expertise
Highly skilled purchasing support based in Mexico
Past projects to support Mexico sourcing have ranged from quick and simple supplier identification to complex, ongoing support of relocated operations. Projects can consist of any combination of the following five steps.
Supplier Identification
Develop Ideal Supplier Profile
Identify and vet potential suppliers
Supplier Qualification
Select sites and coordinate visits
Conduct on-site supplier qualification visits
Market Testing
Compile quoting package/cost breakdowns
Issue RFQs and analyze quotes
Sourcing Negotiation
Support the sourcing board approval process
Provide guidance to negotiate commercial terms
Supplier Launch
Manage suppliers through the launch process
Support customers for new supplier onboarding
Case Study
A specialty chassis manufacturer needed to quickly identify fabrication suppliers based in Mexico to validate for replacing a non-performing supplier. Within 3 weeks, APD vetted 7 capable suppliers and provided detailed information to the client.

Steps included:
Interviewed client stakeholders to determine specific attributes desired from fabrication suppliers
Identified more than a dozen potential suppliers to vet, and selected 7 to research based on client feedback
Conducted 7 supplier interviews in Spanish
Summarized supplier attributes, rated red/yellow/green per client criteria
Questions? Contact us here