"Inside China: Understanding China's Current and Future Automotive Industry"
Held on November 19, 2019
North Campus Research Complex
2800 Plymouth Road – Building 18
Ann Arbor, Michigan 48109
If you can not attend the Conference, you can still get access to the Speaker Presentations via Internet. Simply register here ($200).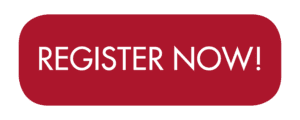 REGISTER TO ATTEND IN ANN ARBOR or REGISTER TO ACCESS SPEAKER PRESENTATIONS
China AV/Safety Expert Joins UM China Expert and Former BAIC Board Member to Discuss China's Current and Future Automotive Industry
Our 12th annual Inside China Automotive Conference features insights by manufacturers, suppliers, consultants, and UM experts on the current and future prospects for the automotive industry in China. This year the Chinese auto industry is facing another major test as growth levels off and foreign manufacturers continue to take advantage of the government's decision to allow foreign manufacturers to increase their share of their joint venture companies. And this is happening in the midst of a trade war with the US.
This year our speakers will discuss what the current changes mean for the future of the Chinese auto industry. Based on their long experience studying and working in the Chinese auto industry, they will provide analysis about what is happening and what may happen in the near future. The sales environment, trade issues, the New Energy Vehicle mandates and subsidies, labor issues, as well the global ambitions of their domestic manufacturers and suppliers will all be discussed. As with past conferences, we will focus on future industry trends in market structure and the roles of both the domestic and foreign manufacturers and suppliers in the industry.
Some of the key questions we will address include:
Can the government increase consumer confidence to support lagging sales?
Is it the trade war that is reducing consumer confidence and reducing sales, or has China peaked at 24 million annual sales?
How long might the trade war last and how might it end?
How has the government's strategy for supporting New Energy Vehicles changed?
How, if at all, will foreign companies change their relationship with their joint venture partners?
Can China keep continue its lead in EVs?
What labor challenges lie ahead for the auto industry?
Confirmed speakers include:
Bruce Belzowski, Managing Director, Automotive Futures, will moderate the conference and present his updated research on China's EV policies.
Mary Gallagher, Director, University of Michigan Lieberthal-Rogel Center for Chinese Studies will discuss domestic political trends in China and how they relate to the trade war, as well as some domestic social trends related to labor.
Bob X. Bao, Managing Director, EMH (China) Management Consulting will reflect on his 25 years' experience working with US and Chinese manufacturers including board membership with Foton Motors and Bejing Auto (BAIC).
Chaozhuo Chen, VP of Marketing and Strategy, ZongMu Technology, will discuss his company's autonomous vehicle technologies based on his safety standards research with Volvo and Chery.
Manufacturers, suppliers, government representatives, and consultants have been invited
New Conference Option: Our new system allows our foreign and local participants unable to attend the conference but who are interested in viewing the presentations to pay the registration fee for the conference, and they will receive an email when the presentations are online for viewing.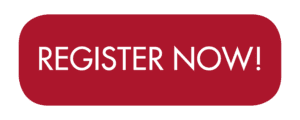 REGISTER TO ATTEND IN ANN ARBOR or REGISTER TO ACCESS SPEAKER PRESENTATIONS
2018 Interview with China Conference Moderator:
Conference Sponsorship
Companies or groups interested in sponsoring this conference, please contact Bruce Belzowski at bbl@umich.edu or (+1) 734-936-2704. Sponsorship Amount (Minimum $2,500)
Automotive Conference Sponsors
Automotive Futures Affiliates
Aisin Technical Center
Argonne National Labs
BorgWarner Inc.
Bosch Corporation
Denso Corporation
Ford Motor Company
GlobalAutoIndustry.com
Means Industries
Valeo North America, Inc.
University of Michigan Ross Business School: Corporate Education