ONLINE LIVE-STREAMED EVENT (and recorded)
*** Because of the coronavirus, this conference will be livestreamed with links emailed to registered participants ***
"Automotive Globalization and the Pandemic: How Will New Trade Relations and the Global Pandemic Affect the Globalization of the Industry?"
April 29, 2020 – 9:00am to 1:30pm (EST / Detroit time)
$200 registration fee to access 'live' and 'recorded' Conference.
Quantity discounts available (see Register Now page)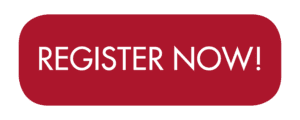 REGISTER HERE TO ATTEND 'LIVE' STREAMED or RECORDED EVENT
About this Conference
We were not prescient about the coronavirus when we decided on the trade relations/globalization theme for our April conference, but one cannot ignore how the globalization of the auto industry has been affected by the pandemic and how new trade relations are affecting the industry's globalization. The virus and new trade relations in tandem force the auto industry to re-evaluate and re-calibrate their production and sourcing decisions.
We've studied the auto industry's globalization trends since the 1990s and the advent of the first NAFTA. It has been a steady growth of manufacturers looking for the most profitable locations to produce vehicles for local markets as well as for exporting to their home markets. Suppliers searched for the best locations, price, and quality for their components to support their manufacturer customers. All of these decisions were based on a common understanding that the marketplace for vehicles and components was a global marketplace and one where profit was waiting in developing economies with more upside potential than downside risk. Numerous trade pacts were signed to make it easier for goods to flow to and from both developed and developing economies with some countries requiring concessions and others requiring few or none.
Companies profited from optimizing their outsourcing and plant location decisions while playing within the rules of trade agreements. But there were always going to be winners and losers in this strategy. In particular, developed economies saw major relocations of automotive jobs to developing economies, causing significant hardship for blue collar workers. As the current administration in the US tries to change the rules by which auto manufacturers and suppliers have played by for the past 25 years, we think it is important to discuss how proposed changes will affect the industry and whether those changes will create significant change in manufacturer and supplier decision-making.
All of this is now within the context of the global pandemic, and we need to discuss how, if at all, it will affect the industry going forward, including production decisions for vehicles and components. Will the parts shortages and supply chain disruptions force a reconfiguration of supply chains? Will the industry return to its previous form and volumes or will we see consumer demand slowly recover, forcing a major restructuring of the manufacturer, supplier, and dealer operations?
Confirmed Speakers Include
Bruce Belzowski, Managing Director, Automotive Futures, will moderate the conference and present his research on automotive industry trade.
Alan Deardorff, Professor of International Economics and Professor of Economics and Public Policy, Gerald R. Ford School of Public Policy and Department of Economics at the University of Michigan will provide his insight into current trade pacts and their potential effects on the economy and industry.
Kristin Dziczek, Vice President of Industry, Labor & Economics at the Center for Automotive Research (CAR) will discuss her research on the effects of new trade pacts on both manufacturers and suppliers.
Joe Zaciek, Manager, Research and Industry Analysis at the Original Equipment Supplier Association will talk about how the automotive supplier industry is responding to new trade policies and some of the challenges and opportunities the new policies represent.
Manufacturers, suppliers, government representatives, and consultants have been invited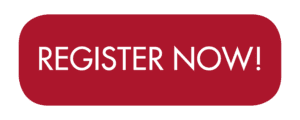 REGISTER HERE TO ATTEND 'LIVE' STREAMED or RECORDED EVENT
Conference Sponsorship
Companies or groups interested in sponsoring this conference, please contact Bruce Belzowski at bbl@umich.edu or (+1) 734-936-2704. Sponsorship Amount (Minimum $2,500)
Automotive Conference Sponsors
Automotive Futures Affiliates
Aisin Technical Center
Argonne National Labs
BorgWarner Inc.
Bosch Corporation
Denso Corporation
Ford Motor Company
GlobalAutoIndustry.com
Means Industries
Valeo North America, Inc.
University of Michigan Ross Business School: Corporate Education
Questions? Contact us here