"Mobility as a Service: The New Mobility Integrator"
February 26, 2020 – 9:00am to 1:30pm
North Campus Research Complex
2800 Plymouth Road – Building 18
Ann Arbor, Michigan 48109
If you can not attend the Conference, you can still get access to the Speaker Presentations via Internet. Simply register here ($200).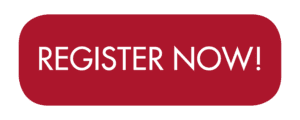 REGISTER TO ATTEND IN ANN ARBOR or REGISTER TO ACCESS SPEAKER PRESENTATIONS
Boston Consulting Group and Blockchain Expert Join Argonne National Labs, MaaS Integrator, and UM and UC Berkeley Researchers to Discuss MaaS
In 2017 we examined the emerging Mobility as a Service (MaaS) paradigm where technology enables the integration of all forms of mobility. Though it was in an early stage, we saw the many challenges and opportunities this paradigm offers. It's been three years, and we think it's time to see how MaaS is evolving.
Mobility–as-a-Service (MaaS) represents a paradigm shift in personal transportation and the transportation industry at the same time. Among other things it enables the user to access, integrate and pay for a diverse range of transportation modes and services (both public and private) through a common information and payment platform. Just like your phone package includes text, data, email, and calls, your mobility package could include rail, bus, automated car share, bike share and ferry rides that are seamlessly connected.
This half-day conference will investigate the growing Mobility-as-a-Service (MaaS) trend within the emerging New Mobility meta-market. We will hear from the results of the federal government's recent research on the topic, one of the early integrators, and some recent research on various forms of New Mobility that make up MaaS.
Questions Will Focus On
What are the market opportunities in the growing Mobility-as-a-Service space?
How does MaaS impact mobility suppliers and consumers?
What seem to be the barriers to implementation of MaaS?
How is federal, state and local government supporting MaaS-like development?
Who will drive the MaaS evolution – private sector or public sector-or both?
What are some of the new partnerships emerging locally and globally to advance MaaS?
What is the role of automation and connectivity on this broader landscape?
How can new insurance and liability policy models contribute to MaaS success?
Confirmed Speakers Include
Bruce Belzowski, Managing Director, Automotive Futures, will moderate the conference and present his updated research on Maas implementations.
Ann Schlenker, Director of Argonne National Lab's Center for Transportation Research will present the results from the US Department of Energy's SMART Mobility 1.0 project that ended in 2019. She will provide insights from the combined 3 year, 5 national labs, and 33 projects that made up the main project.
Sampo Hietanen, the founding CEO of MaaS Global, a fast-growing company from Finland that intends to lead the revolution to change the 10 000 billion euro transportation sector. MaaS Global is backed by mobility giants like Toyota, Transdev, Karsan, Nordic Ninja and British Petrol and is currently taking the world city by city. MaaS is currently transforming from a concept and a business model to a movement to take back our congested cities and to radically reduce the ecological load of transportation on the planet.
Emma Lucken, Researcher from the University of California, Berkeley Transportation and Sustainability Research Center, will discuss the results from her group's research on the role of public-private partnerships in the MaaS paradigm in the US.
Xavier Mosquet, Managing Director and Senior Partner, Boston Consulting Group, will discuss the results from his group's recent research on Mobility as a Service that includes the Whim app developed by Sampo Hietanen's group.
Neda Masoud, Assistant Professor, University of Michigan Department of Civil and Environmental Engineering will report the results of her research that predict the best mix of mobility options for a community based on fixed transit (buses and trains) and demand responsive services (taxi, uber).
Manufacturers, suppliers, government representatives, and consultants have been invited
New Conference Option: Our new system allows our foreign and local participants unable to attend the conference but who are interested in viewing the presentations to pay the registration fee for the conference, and they will receive an email when the presentations are online for viewing.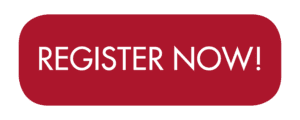 REGISTER TO ATTEND IN ANN ARBOR or REGISTER TO ACCESS SPEAKER PRESENTATIONS
Conference Sponsorship
Companies or groups interested in sponsoring this conference, please contact Bruce Belzowski at bbl@umich.edu or (+1) 734-936-2704. Sponsorship Amount (Minimum $2,500)
Automotive Conference Sponsors
Automotive Futures Affiliates
Aisin Technical Center
Argonne National Labs
BorgWarner Inc.
Bosch Corporation
Denso Corporation
Ford Motor Company
GlobalAutoIndustry.com
Means Industries
Valeo North America, Inc.
University of Michigan Ross Business School: Corporate Education
Questions? Contact us here